Testimonials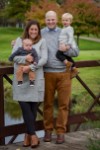 Trusted and True!
We were referred to Kellwood Studio Photography through a friend. Kellyann spent a lot of time both asking and answering questions so that everyone was well-prepared on the day we took the pictures. On the day we took pictures, she was pleasant and patient as she photographed our family, which included an almost 2 year old and a 4 month old at the time. We were a little worried that our almost 2 year old would not be captured well, because our daughter was constantly moving and her mood soured as the session went on. However, the photos turned out fantastic, and they will be featured in our family's home for years to come! We will certainly refer Kellyann to anyone seeking a photographer.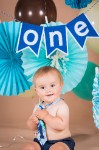 You've Got the Cutest Little Babyface!
Having Kellyann document Noah's entire first year of photos (newborn, 3-month, 6-month, 9-month, and 1st birthday) was an amazing experience. She has a gift for finding sweet candid moments, and creative ideas for adorable posed photos as well. Sessions with her are relaxed and fun. Kellyann was so patient when Noah needed a break and she had great ideas for making him smile and just be himself. Babyhood flies by quickly, and we are so grateful to have these sweet moments captured. Our family has been blessed to know Kellyann. Her heart shows in her work.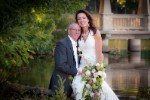 The Incredible Experience...
Rebecca said... I would like to say we had an incredible experience with Kellyann. She explained details of packages so well in the beginning of our deciding on a photographer. She sent emails and documents that were so helpful to me to stay on track with details. Kellyann meet with me the day before to run through the wedding days schedule, which was so thoughtful of her. The day of our wedding, she was punctual, gracious, kind, flexible, considerate of all of us. Most of all Kellyann is sweet natured and so creative, her eye for details really show in her photography. We are above pleased with her and her excellent photos of our wedding day.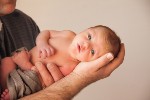 Now and Forever
Dear Kellyann, Our family wanted to sincerely thank you for all you have done for us. All the photos are beautiful and it has been beyond a blessing getting to know you. We look forward to continuing this relationship as Carter grows. All our love, The Hamilton Family
Putting Dreams into Motion
I really appreciate that you took some time away from work just so you could introduce me to the people who I would shadow. It really meant a lot to me, and I know that you didn't have to do that but you did anyways, so...Thank You!!!! Sr. Jordyn L.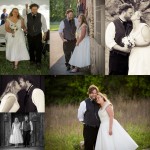 Gotta Have Her!
Aimee said... We meet Kellyann at a friends wedding and knew we had to have her as our photographer after seeing her work at the wedding and the photos. We had an engagement shoot with our dogs since they couldn't be at the wedding. Those all turned out awesome! On the wedding day she did an amazing job of taking photos of the details and the big things. she was flexible and professional. She some how managed to corral everyone together for several great group shots. In the future we won't hesitate to call again if we need any photos taken.
Heart of the Matter
Having Kellyann document Noah's entire first year of photos (newborn, 3-month, 6-month, 9-month, and 1st birthday) was an amazing experience. She has a gift for finding sweet candid moments, and creative ideas for adorable posed photos as well. Sessions with her are relaxed and fun. Kellyann was so patient when Noah needed a break and she had great ideas for making him smile and just be himself. Babyhood flies by quickly, and we are so grateful to have these sweet moments captured. Our family has been blessed to know Kellyann. Her heart shows in her work.
Ms. Harmon treated our wedding guests as well as myself and my husband as family. She attended our wedding in Negril, Jamaica! Kelly was professional at all times but also FUN. As a nervous bride, it is important to have a photographer that you "bond" with and feel comfortable. She has a great since of humor and knows how to make even the grumpiest of guests enjoy the photo shoot. Jamaica does have a lot to offer as far as scenery…but Kelly really put an ultimate "twist" on our photos. She used natural props in our photos such as an old wooden fishing boat which had floated to shore. We have so many photos that are our unique, they are candid shots and not "posed". Our wedding is truly a story thanks to Kelly passion for photography. Kelly is great at upholding her time commitments as well. I have heard so many stories of not getting the proofs back quickly or the completed wedding book back for months and months—Kelly quoted a time and was sure to stick to it. I would recommend Kelly for any photo occasion. She is flexible with her fees to meet even the smallest of budgets but yet can pull of the larger jobs with no problem. I have personally seen her work of dance recitals and even a local firehouse of fireman in addition, her photos of pets are amazing. Personally, Kelly has photographed not only my wedding but also my daughter as she has grown through the years. Kelly and her talent have played a big role in our families growth and memories. Thus, we consider her family and are quite proud to endorse her talents and her professional growth. Respectfully, Christopher and Michelle
HELP!!
We were in crisis mode. We needed food photography for a national holiday ad campaign, and we needed it now! I called Kelly who graciously adjusted her schedule on a moments notice. Kelly showed up on time the next day, staged the shots, and captured the essence of the campaign - moreover Kelly returned the edited shots back to us the next day in order for us to meet our deadline. Kelly was professional, timely and easy to work with. I highly recommend Kelly and will use her services again in the future. Michael Flanagan Bass Pro Restaurant
Consistency Matters
Hi, My name is Sue Adams, I am the wedding coordinator at Long Grove Community Church . I would like to express my feelings and work of Kelly Harmon at our church. She has been taking pictures for weddings here for about 5 years. I do recommend her quite a lot due to excellent response from the couples that I always check back with to see how their wedding went that day. The responses I've received have been that she has been very prompt, made the day go very smooth, with no stress involved, and takes a lot of photos to choose from and their great! She works hard at being the best she can be and is a joy to work with at church.I have been the coordinator for 13 years now and I would recommend her anytime.God BlessSue Adams
The 3 E's
In September, I married my fiancée Cindy at the Old Town wedding chapel in Bloomingdale, IL. Being the son of a professional photographer myself, it was especially important to both my wife and I that our special day be captured by someone with experience, enthusiasm and expertise in photography. I can honestly say that Kelly did not disappoint in any of these areas, in fact, she excelled in all three, bringing great ideas to the table, whilst catering for our every need.Kelly took time out to discuss our ideas for the wedding and put a great deal of effort into our wedding day to make each and every picture as special as we wanted it to be. I would recommend Kelly to anyone requiring a professional photographer for any occasion. Regards Rich S.
I had the pleasure of meeting Kelly on October 27, 2007 when she was hired as the photographer for a Special Birthday Celebration held in a barn.She was an excellent photographer, paying attention to all the guests so as to be able to photograph all the many groups.Her communication was to be admired. She set up many types of settings, inside and outside. She handled all the guests with courtesy and authority. Her photos were fantastic. The color, and black and white were exactly like we had wished them to be.I would not hestitate recommending her for your party situation.Sincerely, Sue OrigerPalatine, IL.Testimonial Text
We loved working with Kelly. She was fun, and had some interesting and artistic work. She worked very hard, and fit in at our reception like an invited guest. We wish her great success.Deb and Rich Arment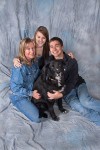 Year after Year
Kelly is very talented, creative and intuitive. She has a great eye for more natural photos versus staged ones. She lets us be ourselves during the photo session, and we always we have fun in the process! We get a family picture done every year and are always happy with the end result! I would choose Kelly hands down over any professional photographer out there - plus her rates are so reasonable! Sharon Hughesestimonial Text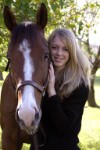 Sister Sister!
My family loves working with Kelly. Our first experience with her was when she did the graduation picture for our daughter Katie. We wanted a picture of Katie with her horse. Kelly came out to the barn and very patiently photographed our daughter and the horse until she got the perfect shot. The following year she came up to our cottage in southern Wisconsin and photographed our daughter Margaret for her graduation picture. Again her patience and talent paid off with several beautiful pictures, she even got a great shot of Margaret and our temperamental papillon. This year we had her do a family portrait. Dog's included! The canvas is hanging in our living room and I am in love with it. Laura AndersonChicago, IL
Kelly, I just wanted to thank you for the wonderful job you did for my wedding. You are the best photographer I could have asked for. Everyone was talking about how fun you were and that you were great. Thank you again for everything. Jenny S.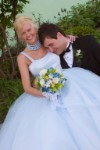 Professionally Playful
Kelly was an absolute dream to have photographing our wedding. Her vision was fun and playful exactly what we were looking for to capture our day. Her professionalism kept us all focused when we seemed to be overwhelmed and she pulled out the best in all our personalities in each photo. Thank you Kelly, for giving us wonderful memories of our wedding day that we can cherish for years to come, it was a pleasure working with you. Fondly, Kristina & Scott Chicago, IL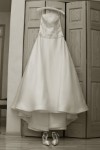 Grateful for Referrals
My name is Tina and my family first became clients of Kelly's when my sister's was married in January of 2005. My family was very impressed with Kelly's professionalism and appreciated how she took the time to go over all of the little details to help preserve the memories of her special day. Since my sister's wedding my family has recommended Kelly as a photographer for 4 other weddings all of whom were close friends of my family. Everyone was as please with Kelly's services as we were and were appreciative of the recommendation. Most recently Kelly was the photographer at my own wedding this past November. Kelly not only took the time to capture all the special moments I request but was kind enough to accept the requests of my guests as well. Kelly has a great eye and pays close attention to detail. I was open to all of her suggestions and ideas and I am very thankful to Kelly for agreeing to photograph my wedding even though she was intending to take the whole month of November off. My family and I thoroughly enjoy working with Kelly and will continue to recommend her to our friends and family. Sincerely,Tina J.